| | |
| --- | --- |
| The Highways Passport System is Being Upgraded on May 18th  |   |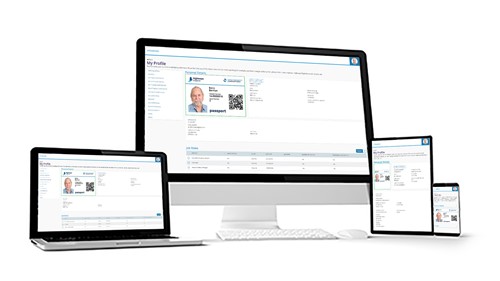 Reference Point provides the software behind Passport and we ensure the system is at the vanguard of workforce safety and management.
This is why we are upgrading Passport later this month. The upgrade will make it even easier for you to ensure the safety and efficiency of your workforce, drive effectiveness on site and get even more value from the Passport system. 
Here's what you need to know:
The upgrade will take place on the 18th of May, and the system will be offline between 09:30 and 15:30.
The upgrade includes an array of improvements, many of which were suggested by customers. The key updates are:
Multifactor authentication will be available for all logged-in users (also SSO is an option) to provide enhanced security.
Enhancements to the already super-powerful messaging module have improved it even further.
Embedded PowerBI offers data and insights to principle contractors (this is a premium feature).
You will be able to make CSCS cards an access requirement.
You will be able to log training hours.