"Being Honest… It's a Brilliant
Idea"
Hardeep Sanghera, Health and Safety Manager.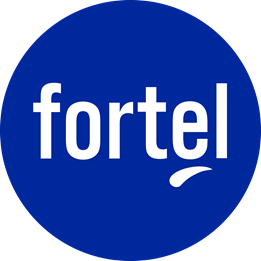 We spoke to Hardeep Sanghera, Health and Safety Manager at Fortel Group, one of the largest labour supply and construction service organisations in the UK. Operating nationwide, Fortel have worked everywhere from the Aberdeen bypass to the A30 Bodmin project, together with select works in construction and energy on a wider European basis.
Are you using Passport at Fortel?
There have been discussions regarding the Passport scheme for some time now and it is great for it now to be up and running. Fortel's first project where we have had to use the Passport scheme is the Galliford Try A47 highways scheme in Guyhirn. Galliford Try had requested that all accreditations be uploaded onto the Passport system for each operative, from CSCS CPCS, NPORS, SSSTS and other relevant CITB accreditation. I spoke to the Galliford Try safety team and they explained the uploading process to me; I uploaded my qualifications and accreditations first so that I was then able to show the Fortel admin team how the system worked.
To be honest, I think it's a brilliant idea. The process was very easy and efficient, and I uploaded 16 different categories; this will save
me carrying all my accreditations and also saves time for the site team. They will just need to swipe the Passport and all my details will be
there for them to see on the system. I am happy to say Fortel Group will be backing this all the way.
It is great for improving safety and demonstrating competence.
We're bringing all our workers onto it, our entire highways workforce. They're all going to need it.
What do you see as the advantages for labour supply?
To have every individual's qualification in one place does make assessing and assuring competence easier. Fortel Group currently manages competence, qualification and training through our own software, but the operatives still have to take their accreditations with them to site for induction. This will save time and paperwork (carbon footprint) photocopying their cards for their own site system. It will all be done
by 1 quick swipe or scan of the QR code by the site team. It is part of our digitalisation journey.
Another advantage of the Passport scheme is that they are scanned or swiped daily, so expiry dates of the cards are checked daily. It also
works as a traffic light system; as they are about to expire, flags are waved to ensure refresher training is programmed to ensure continuity of qualification.
The Fortel Group admin team can also check all details by logging into the Passport website, updating any information or training as it is
carried out.
It is also an advantage for the Fortel Group when our tier 1 clients scan the cards and can see every operative's training records, for example, manual handling, mental health, first aid, asbestos awareness… It demonstrates our commitment to their health, safety, wellbeing and education.
Any advice for other organisations in the Highways supply chain?
Just do it.
The Passport scheme is so easy to use, and it is all done with a couple of clicks of a button