Testimonials from Costain: Area 4 CWF, Area 14 and the A12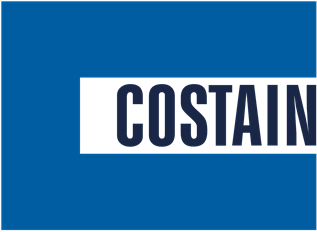 In Area 14 and Area 4 Costain are delivering schemes for National Highways and carrying out maintenance and response contracts. This includes the delivery of reactive maintenance along with severe weather service for National Highways.
On the A12, Costain are delivering a £1 billion + widening scheme from Chelmsford to the A120. Area 14 covers four depots, three counties and includes several sites on the National Highways network. This territory stretches from Dishforth, to the Scottish border and across to the Cumbrian border.
Area 4 CWF covers Kent and parts of East Sussex. Both contracts swipe cards at the start of shift for operatives.
Area 4 Kent Testimony CWF Supervisor Connor Lancley
"I am the CWF scheme supervisor for Area 4 Costain, I deliver the works on the ground, starting with inducting and D&A testing all operatives who will be working on our schemes, checking their competencies, certs, and medical records to ascertain whether they're eligible to work on our schemes. This includes checking and swiping the Highways Passport cards when the employee arrives on site.
I ensure everyone receives a clear start of shift briefing. This includes dealing with the traffic management who provide our road closure so we can safely get out on the ground to commence our scope of works as well as oversee all the contractors who are on task. My main concern is safety, followed closely by quality. Safety is paramount, we all deserve to go home to our families safe at the end of every shift. I strive to be the best I can be in my field and I enjoy thoroughly doing what I do, day in and day out.
It is important for all employees working on the Network to have undertaken the HCI and have their Highways Passport card. This gives me the assurance that the people we are putting to work are competent and possess the required skill set to carry out their job role".
Area 14 Testimony Supervisor Phil Gash
"Passport checks are straightforward and only take seconds. Operatives are waiting for their supervisor at the start of shift with their cards ready. Then a supervisor simply scans a worker's card to build up his team at the start-of-shift safety briefing. Swiping is an incredibly straightforward process.
The key is clear communication – make sure everyone is aware of how you plan to use Passport on your sites."
A12 Widening Scheme Testimony Elaine Procter
"We use Passport to upload all our RAMS, Toolbox Talks and Daily SOS briefings as part of our effort towards becoming a paperless office.
When we are out doing health & safety checks with National Highways, our supervisors have a tablet with them to check the Highways Passport system for worker competencies and Sign Ons to RAMS, Toolbox Talks and Daily Briefings without having to go back to the office and look through paperwork.
We upload Costain staff competencies, including CSCS cards, Fire Marshal, First Aid, SSSTS, SMSTS and any other relevant certificates held in Highways Passport. We ask all subcontractors to do the same before arriving at the A12 for a site induction.
We also use Passport for signing people in and out of site and capturing time for payroll. All this information goes towards our carbon footprint and fatigue management data.
Highways Passport is an invaluable tool to use in our business, and we have been able to utilise the information for a lot more than we originally anticipated."