| | |
| --- | --- |
| Kier: How You Can Get The Most From Passport |   |
Scott Cooper, Managing Director for Highways, Kier.
Kier believes in Passport.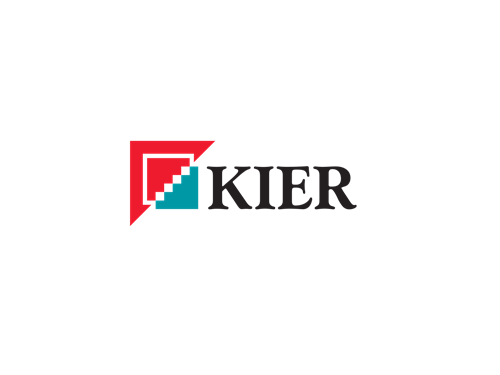 Since the earliest days of the proof of concept, Kier has been involved in the scheme, and we want to see it established and fully embedded in the industry. There are many advantages for the entire National Highways supply chain. We think Passport has the potential to help us make a significant jump in workforce safety within the highways sector. The value of Passport is not only in the smartcard but also in how it enables worker data to travel freely across the entire strategic road network. This freedom would give all contractors visibility of records on-site, meaning we can be sure our workers are safe.
In addition, it would allow a standard scheme across the industry; this would improve the sustainability of our supply chain by raising standards and helping us identify trained and competent partners. Add to that the value of the Highways Common Induction (HCI). It gives an excellent starting point for working on the network, saving money and improving standards.
These advantages are why Kier is going beyond the scheme's minimum usage - we're convinced that the more we put in, the more we get out. At Kier, we've done much thinking about how we can use Passport intelligently. Rather than focus on what is or isn't mandated, we've focused on what's possible and valuable. We want to share our insights here as there is a good chance you might need to do a lot of the same thinking in your organisation.
Rollout 
We have implemented a rollout plan for our business and supply chain to ensure Passport is embedded throughout our delivery community. And this rollout is in motion now; 1,500 of our active Kier workers are enrolled - cards and all. This number represents 97% of our teams that work on the strategic network.
As we see it, a worker's Passport smartcard is part of the Kier Highways uniform. So all staff members working on the strategic network will have a Highways Passport smartcard - even those not officially 'in scope'. This decision means we'll have all our staff on a single system
giving us complete visibility across the network.
This visibility is especially useful for Kier as we use the Passport system across maintenance, design and major projects. These three divisions operate in such different ways, and it's important to us that we can flex our approach.
Passport's flexibility means that we can use the system differently in each circumstance and still get all Passport's benefits as well as complete visibility of our entire workforce in one place. However, these different divisions do need us to use the system in different ways.
Here is how we are using the Passport system across maintenance, design and major projects:
Maintenance Contracts
Of all the divisions within Kier, Maintenance was the hardest to see how it fits into Passport. Swiping in and swiping out doesn't always make sense on the reactive works, but we believe everyone needs a smartcard.
Here's how we do use it:
For maintenance contracts, spot checks take centre stage. This way, supervisors can put their people to work safely, and it lets us ensure our workers have the qualifications they need at the moment they need to be verified.
We use Passport for recording site inductions, toolbox talks and other training. It's particularly useful when workers are operating across multiple locations.
On the Admin side, simply set up a project titled 'Reactive Works' or 'Maintenance' and then you'll get full reporting visibility of how many spot checks are being undertaken for each category.
Our priority is to ensure workers have a smartcard and have had the HCI, but we are expanding our use of smartcards all the time. Virtual smartcards are even more helpful for maintenance workers.
Design
Our Design teams are a great example of Passport-exempt workers who still get enormous value from being enrolled in the scheme. If they're enrolled, we know they're safe, and we know they understand the bigger picture and are trained to the same standards as everyone else. Every worker in our workforce must be as safe as possible when they visit the site, even if they don't visit that often. Their safety is worth the time it takes them to complete the HCI and the cost of the
smartcard.
Major Projects
We have rolled out Passport across our teams and supply chain working on our regional development programme projects at Kier. We're already swiping workers in and out and are making this process mandatory very soon for all workers, except the exempt.
Swiping is incredibly valuable on major projects; it means we know that each worker on site has all the qualifications and training they need to be there. Once every site on Highways starts swiping on and off using Passport, it will entirely transform our industry. Quality will
improve, safety will improve.
If swiping tells us which workers are safe to be on site, spot checks tell us that a worker is safe to do the job they are doing at that moment. This means we see swipes and spot checks as complementary; each adds value to the other.
Again, the more of Passport we use, the more value it gives, which is why we plan to log inductions and toolbox talks and to use any new functionality as it comes out.
Supply Chain
Engaging the supply chain is key to the success of the Passport. They are such a crucial part of our delivery community, and we won't realise the full benefits of the scheme until they are all involved.
We felt it was crucial to embed within Kier and then rollout to the supply chain
afterwards. This way, we can be sure that supervisors and access controllers understand the system. If we do it this way, we're bringing them on a journey
How are we Doing it?
Step 1: We went through the list from Mitie and have written to everyone we believe should be engaged but isn't currently signed up.
This review included:
• Who is registered
• Who isn't registered
• Who doesn't need to be.
With this information, we knew who wasn't registered that needs to be.
Step 2: We will be writing to our supply chain to let them know we will be implementing the scheme as mandatory across all our contracts, but most importantly, we want them to know we will be supporting them on that journey.
We will start with spot checks to ensure that everyone is on board. That way, we can identify which organisations might need more support. Once the system is embedded in the supply chain, we'll use it for swiping in and out, alongside all the other functionality it offers.
The Value to The Supply Chain
Bringing our supply chain on the journey with us means making sure they understand Passport's value.
Firstly, it provides an invaluable training record store and acts like a learning management system - saving them much more than it will cost.
But the critical reason remains safety.
The reality is that a large percentage of our accidents/incidents involve the supply chain. Often the supply chain is where we struggle to produce accurate records, so we don't know the status of supply chain worker inductions or competency.
Passport clears away all this fog and allows us to ensure that every worker has all the training they need to do their job
safely and effectively.
Improved visibility of training helps prevent accidents. The more visibility we can have of our supply chain, the more we can reduce the number of incidents involving supply chain workers.
Closing Comments
We believe the Passport scheme will improve standards within the industry and help those who work within it
feel professionally qualified and, in turn, part of a project that's bigger than any one contractor.
The opportunities for efficiencies are enormous:
 Reduction of admin time
Reduce the need for multiple copies of records
Ensure competencies are shared, and the supply chain don't have to duplicate training, toolbox talks and
inductions
Increase communications with the operative workforce
Decrease time spent on investigations as records are readily available.
As we said at the start, we want everyone to take Passport far beyond the minimum requirements. We want to see Passport expand and for its remit to grow (which is why we're looking forward to the results of the local authority pilot).
As Passport grows more embedded across the industry, we are confident we'll see improved safety, reduced risk, better quality work and that the highways industry would be a more attractive place to work.